Digital Deception
including
The Journey

Pure Mentalism
For the Working Performer
~~~~~~~~~~~~~~~~~~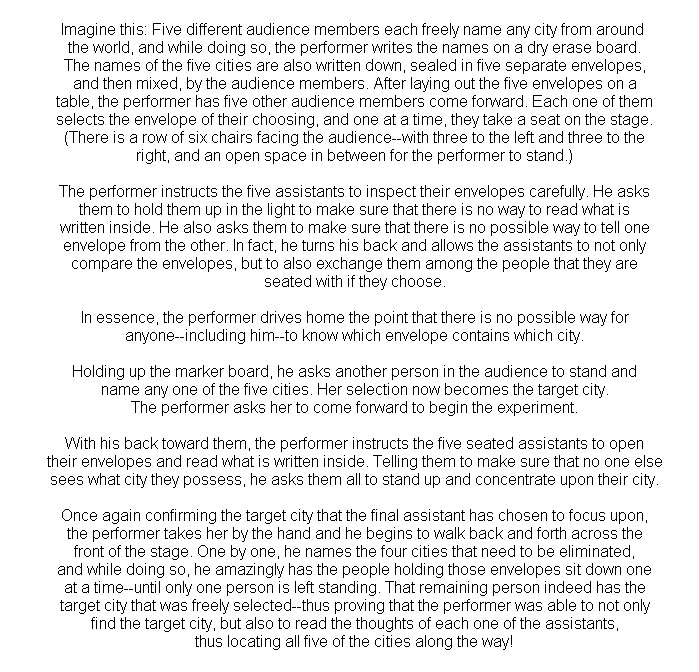 ~~~~~~~~~~~~~~~~~~
No sleight-of-hand -- No special gimmicks -- No peeks or glimpses -- No pumping
No advance preparation -- No pre-show -- No secret assistants -- No forces
No confederates -- No equivoque -- No secret markings -- No one-ahead -- No kidding!
…Just solid mind reading with everyday objects that are not specially prepared in any way!
Everything can be examined at the beginning, the middle,
and the end of the routine--because there is never anything to find.
~~~~~~~~~~~~~~~~~~

Please note the complete original version of The Journey is included in Digital Deception. The exclusive bonus version found in the original limited release manuscript is not found in Digital Deception, and it will remains out of print as promised.

~~~~~~~~~~~~~~~~~~
Produced By
DECEPTIONS UNLIMITED
All Rights Reserved © 2000 - 2019
page last updated 06/25/2019